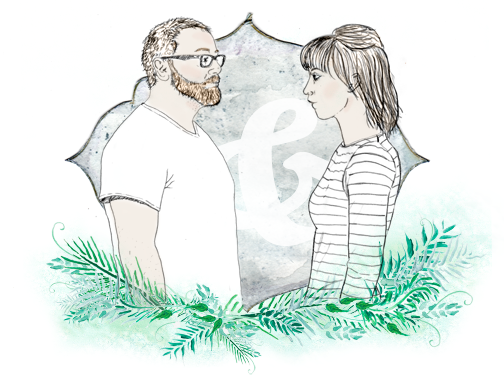 We're the artists behind Mirth and Whimsy, LLC. 
He loves camaraderie, music, movies, laughter, Psalm 91, and cheese. Nathan is the videographer. She's quiet, detail oriented, obsessed with the color green, a bit of a tomboy, terribly patient, a forager, industrious, a storybook lover & collector, a visionary, an observer, is the photographer and boss lady of the business. 
When they aren't on the job, you'll find them working on their farmhouse, goat herding, tent camping in Manistee National Forest, coffee making, watching Heartland, hanging out with their little white dogs, or exploring the blue ridge mountains. 
We're compelled by stories and we can't wait to tell yours.